Stretch Limousine Hire Sydney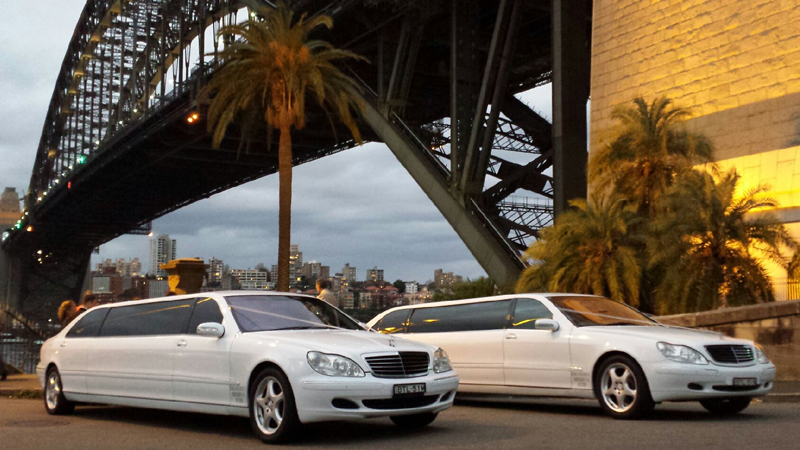 Every special occasion needs to have all the perfect accommodations to make it a night that you will never forget. Whether it's your wedding day, school formal, milestone birthday or anniversary, you will want to make sure that how you get to and from your destination that matches the special type of evening that you have planned. The Stretch Limousine Hire Sydney is your perfect way to travel in and around Sydney.
Can you imagine a better way to travel to with your friends, family or significant other around one of the most vibrant cities in Australia? Your special night in Sydney deserves a Stretch Limousine Hire, so that every passer-by wishes they were a passenger in your car, a participant in your big night!
When you think about your travel needs, you see yourself adventuring off in a vehicle that is a reflection of who you are: sophisticated, classy and reliable. You want the appearance of the car you reserve to be as polished and attractive as the people riding within it. You want to sit in style with crisp leather to cushion you and in the luxury of spacious comfort. You want the chauffeur to treat you as though you, your guests and your special night is his/her top priority. You want to make sure that service you receive is punctual, reliable, patient, friendly, professional and that it adjusts to exceed your expectations. Above all, you want to make sure you and your guests travel safely to and from your destination. Your Stretch Limousine Hire Sydney should offer you elite experience you expect and do nothing less than add to the great memories of the night.
Whether you have a party of two or ten, you can find the perfect fit for your travel needs in Sydney with your next Stretch Limousine Hire with Amore Limousines. You'll find that the unmatchable style and comfort of Amore's Mercedes S-Class W140 or W220 is the only way you'll want to cruise around and celebrate your special event.
Indulge in Comfort & Style
Amore Limousines – Sydney Limo Hire offers a range of high quality limousines for all occasions. Competitive Rates and High Quality Limousines. Contact Us for all your Limousine Hire Sydney services
Limousine Services Sydney
HIRE US
AMORE LIMOUSINE
Amore Limousines Sydney Limo Hire offers high quality limousine services at affordable and competitive pricing. Amore Limousines – Limo Hire Sydney ensure that we provide the best limousine experience in Sydney.
Amore Limousines – Limo Hire Sydney Services – Wedding Limo Hire Sydney – Stretch Limo Hire Sydney